Please note: Due to constant attempts by spambots to get access to SpongePedia, account creation is currently disabled. We apologize for any inconvenience.

You are not logged in. Please log in to get the full benefit of SpongePedia.
For further questions go to SpongePedia:Contents !
Nickelodeon
From SpongePedia, the First SpongeBob Wiki.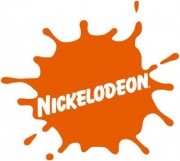 Nickelodeon (or Nick) is a pay-TV channel which broadcasts the Series SpongeBob SquarePants. In the "Nickelodeon Kids Choice Awards", SpongeBob has won the award 7 times in a row for the best cartoon on TV. Nickelodeon is one of the most popular kids' channels on TV. Nickelodeon broadcast many shows, from the Fairly Odd Parents to Jimmy Neutron.
Advertising
Nickelodeon has ads revolving around shows, kid toys, and information that kids would be interested in. It has many ads revolving SpongeBob, SpongeBob shorts and anything to do with SpongeBob franchising and new episodes.
Spin-off and Add-on Sections
On the channel of Nickelodeon there are many spin-offs. Here is the current list Note that not all of these are Internationally broadcasted. These channels are 100% affiliated because they for by the name and they are obviously on the same channel. These spin-offs are not on any different channel.
Here is the current and only list:
Nick
Nicktoons
TurboNick
Nick at Nite
Nick Jr.
Nick Extra
---
Nick at Nite is a Nick programming block broadcasting from 8:00 PM to 6:30 AM.
Nickelodeon is being broadcasted worldwide:
Afghanistan
Argentina
Australia
Austria
Belgium
Bulgaria
Brazil
Canada
Chile
Czech Republic
Denmark
Ecuador
Finland
France
Germany
Greece
Guatemala
Hungary
Iceland
India
Indonesia
Iraq
Ireland
Israel
Italy
Japan
Korea
Lithuania
Malaysia
Mexico
Netherlands
New Zealand
Norway
Panama
Peru
Philippines
Poland
Portugal
Russia
Serbia
Singapore
South Korea
Spain
Sweden
Switzerland
Thailand
Turkey
United Kingdom
Uruguay
Venezuela
Trivia
Nickelodeon changed its logo in September 2009 along with the rebrand of TeenNick, and Nick Jr.
Nickelodeon started as Pinwheel.
External Links
The Nickelodeon article at Wikipedia